Jeep Chrysler Dodge RAM Dealership In Princeton, NJ
Welcome to the award-winning, family-owned Baker Jeep Dealership in Princeton, NJ! We do things a little differently here, and as it turns out, that seems to be a pretty big deal. We know that entering the world of an automotive dealership can be challenging, and we do everything within our power to bring you an easy, safe, and memorable experience.
You can count on us to have the Jeep vehicles you want, with the courtesy you expect. Read below to learn about our used cars, financing, remote shopping, and our exclusive Baker Chrysler, Jeep, Dodge, RAM, lifetime warranty.
The Baker Auto Group is All About Convenience
Let our CDJR car dealership in Princeton make things simple for you. We use some of the most advanced digital shopping technologies available to accommodate inventory searches by budget, options, color, and more. You can apply for financing, integrate your trade-in, and even structure your deal without setting foot in our showroom.
We're one of the only Chrysler, Jeep, Dodge, RAM dealers in NJ to be offering this particular service - and we'll even deliver your new CDJR vehicle right to your door (and collect your trade if you have one). It doesn't get much more convenient than that!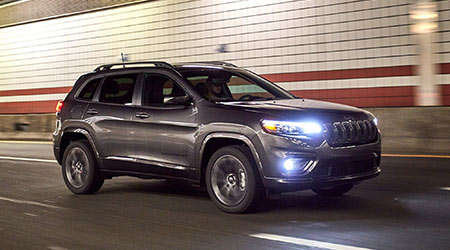 Your Lifetime Warranty Jeep Dealer in NJ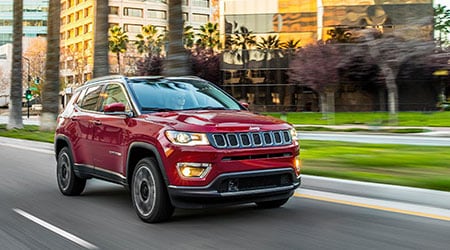 No tricks. No gimmicks. No fine print. Any new vehicle from our Jeep dealership in Princeton, NJ, comes with a Lifetime Powertrain Warranty. Think about that for a second. You fall in love with a Jeep from our Jeep Wrangler selection. You buy it and bring it home. You love taking it to LBI in the summer and up-state NY in the winter. Fast forward 15 years. 20 years. 80 years. The engine needs to be replaced. Bring it in. You're covered. It's that easy.
We are the only CDJR dealer we know of in the Hightstown area to do this. And yes, this applies to our other CDJR brands, too. Come in for a new Chrysler, Dodge, or RAM, and leave with powertrain coverage forever.
New & Used Cars in Princeton, NJ, Hillsborough, Bridgewater, and Beyond
Baker Jeep is home to the legendary Jeep Cherokee, the forthcoming Jeep Wagoneer, and an incredible selection of used cars, too. We're your neighborhood car dealer with tons of great used cars on our lot that were once trade-ins for the latest Jeep models. These vehicles have all been inspected, serviced, sanitized, detailed, and made ready to go! You'll enjoy a complimentary CARFAX history with every sale--for total peace of mind.
We know what you're thinking. How good can these used cars really be? If we're offering them for sale, you can rest assured that we believe in them. We wouldn't risk our reputation or your valuable time and money with anything less than a quality vehicle. In fact, if you're looking to cover your pre-owned vehicle with a warranty, we can help with that, too!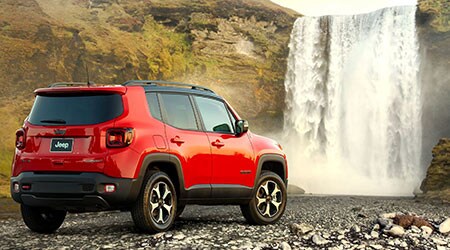 We've Got Finance Options at Our Jeep Dealership in Princeton, NJ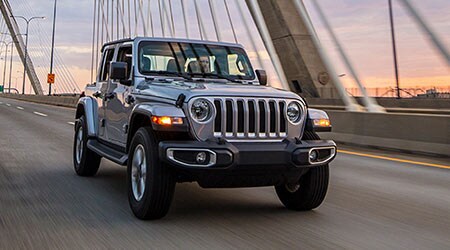 Remember, Baker Jeep is all about convenience, and that continues with our finance department. We work with a vast network of lenders that will compete for your business. In fact, you can fill out our secure online credit application and see exactly how things are going to be before you swing by.
Additionally, we can help with other services like maintenance packages, wheel & tire protection, appearance protection, and used car warranties. Prices on all of these services vary slightly from vehicle to vehicle. So once you've determined which vehicle is right for you, tell us about the coverage you need, and we can get you a quote.
Baker Jeep Is Your Ultimate Jeep Destination
All SUVs promise freedom. The Jeep brand fought for it. Known the world over for its success on the battlefield, the Jeep became a practical and fun way to go anywhere and do anything - the rest is history. Be on the lookout for some really unique vehicles like the all-new Islander or even a custom Jeep vehicle from Rocky-Ridge fabrication. If you're looking for a great new Jeep, Rt 1 north of Trenton is your landmark. Baker Jeep is also serving Flemington, Edison, East Brunswick, and beyond so drop us an email or come on by. Life's adventures are out there waiting for you, and now you'll have a vehicle that can get you there!
Baker Chrysler Jeep Dodge Inc.

1045 State Rd
Princeton, NJ 08540-1424